"SCROLL" down for Mr. Diaz, Jr.'s Biography!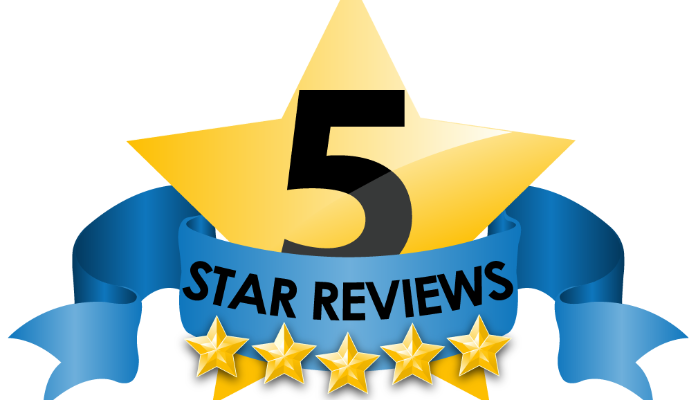 to READ PMI's Endorsements!
PERFORMER'S MUSIC INSTITUTE-MIAMI is under the leadership of Oscar Diaz, Jr.
(305) 757-7725 E-mail: pmimusic@bellsouth.net
LINK to article:
"Meet Oscar Diaz, Jr. of PMI" (VoyageMIA Interview)
*****************
Mr. Diaz, Jr. received a Bachelor's of Music and Languages from
the University of Texas at Arlington and also completed
graduate courses at Florida Atlantic University.
Mr. Diaz, Jr. has performed professionally for twelve years with the Florida Grand Opera, the Dallas Opera, and the Fort Worth Opera. He has been featured as a soloist in leading roles with the Arlington Opera and Coral Gables Opera.
As an instructor of voice Mr. Diaz, Jr. has built a reputation for achieving the highest musical standards possible in each of his students.
*******************
Oscar Diaz, Jr.'s students have performed in operas throughout the world
and have also been a part of "TEAM CHRISTINA (Aguilera)" on NBC's Season 5 of THE VOICE!
-See above LINA GAUDENZI (who trained classically for 6 years
with PMI Director Oscar Diaz, Jr. ) singing "Landslide" on NBC's Season 5 of THE VOICE-
(Link
HERE to hear her studio version of THE VOICE "Landslide" cover)
"Best vocal teacher in Miami! I studied with Oscar from when I was 15 until I was 21 and the strides I made as a vocalist, musician and performer were tremendous. I cannot speak highly enough of Oscar as a teacher, mentor and person and South Florida is truly lucky to have the Performer's Music Institute! If any of you are interested in or know of someone who is interested in starting vocal lessons, this is the place" -LINA GAUDENZI -of NBC's THE VOICE-Season 5
Mr. Diaz, Jr. also trained classically social media star
LELE PONS. Ms. Pons who performed her #1 hit "Celoso" at the Latin American Music Awards was considered by Pandora Internet Radio one of the "Latin Artist To Watch in 2019". She has hosted LA VOZ (The Voice) Mexico and has 39 million followers on Instagram. She is a singer, actress & a comedienne and often is referred to as a "triple-threat" in the entertainment world.
Ms. Pons is considered one of the most influential young people (in the world) & as a teenager it was here at PMI that she began her vocal training. She often comments (in interviews) on the value of her classical training as the basis for other singing styles - including popular music.
-Link
HERE to hear LELE PONS (who trains classically with PMI Director Oscar Diaz, Jr.) performing her #1 hit "Celoso" at the Latin American Music Awards-
Mr. Diaz, Jr.'s present & past students have also performed leading roles
with opera companies in the United States and abroad.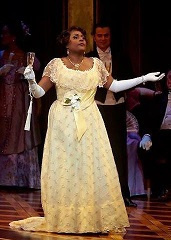 -Link
HERE to hear an OPERA SAN JOSE video clip featuring the late great
Lyric-Spinto Soprano
JOUVANCA JEAN-BAPTISTE
(who trained under Oscar Diaz, Jr.)
singing the leading role of Violetta in LA TRAVIATA (Verdi)-
-Link
HERE to hear The "Flower Duet" from the opera LAKME by Leo Delibes-
A live performance from PMI's Voice Recital (Dec. 2014)-
Lakme is sung by Soprano MELISSA RUIZ (Left),
Mallika is sung by Mezzo-Soprano KATARINA A. BAKAS (Right) -Accompanist is Gregory Szeto. Ms. Ruiz & Ms. Bakas are both long-term voice students of Oscar Diaz, Jr. -PMI's Director

November 2011 - PMI student artists Soprano Melissa Ruiz & Tenor Miguel Llerena
with world renowned tenor
Placido Domingo after their having performed
in LUISA FERNANDA by Frederico Torroba with the Florida Grand Opera
in which Mr. Domingo conducted

Video ABOVE is of 21 yr. old Mezzo-Soprano
GENESIS MARICHAL (vocal student of Oscar Diaz Jr. -PMI's Director)
singing the "Habanera" from CARMEN (Bizet).
Accompanist: Gregory Szeto

LINK
HERE to hear Ms. Marichal's performance
(at a December 2014 PMI Recital)
of "Va! Laisse couler mes larmes" from WERTHER
by J. Massenet
*****************

Mr. Diaz, Jr. is also well known for his successful work with the guidance of young voices and for the success rate of his students' acceptance into leading conservatories. These include such notable schools of music as the Manhattan School of Music, Indiana University, Cleveland Institute of Music, and New England Conservatory amongst others.

Mr. Diaz, Jr. is professionally affiliated with

(and was a South Florida chapter past president), NGPT, American College of Musicians, New World School,Florida Opera, and MTNA.
Mr. Diaz, Jr.'s accomplishments have also been listed in
WHO'S WHO IN AMERICA and WHO'S WHO IN THE WORLD

Contact UsContact Us