FOLLOW us on Instagram @pmimusic_odjr


"LIKE" our PAGE on FACEBOOK: www.facebook.com/performersmusicinstitute

(305) 757-7725 e-mail: pmimusic@bellsouth.net


Read "REVIEWS" from some of Oscar Diaz, Jr.'s present & past students: www.facebook.com/performersmusicinstitute/reviews OR http://performersmusic.com/29566.html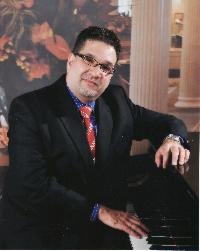 CONTACT US: 305.757.7725 or www.performersmusic.com/2452.html

Mr. Oscar Diaz, Jr. received a Bachelor's of Music and Foreign Languages from the University of Texas at Arlington and also completed graduate courses at Florida Atlantic University. Mr. Diaz, Jr. has performed professionally for twelve years with the Florida Grand Opera, the Dallas Opera, and the Fort Worth Opera. He has been featured as a soloist in leading roles with the Arlington Opera and Coral Gables Opera.

As an instructor of voice Mr. Diaz, Jr. has built a reputation for achieving the highest musical standards possible in each of his students.

His students have performed in operas throughout the world and have also been a part of "TEAM CHRISTINA (Aguilera)" on NBC's Season 5 of THE VOICE! (See link: https://youtu.be/NG21JlLcur0 OR https://youtu.be/MdteeewdzVo)

Present and past students have also performed leading roles with opera companies in the United States and abroad. Mr. Diaz, Jr. is also well known for his successful work with the guidance of young voices and for the success rate of his students' acceptance into leading conservatories. These include such notable schools of music as the Manhattan School of Music, Indiana University, Cleveland Institute of Music, and New England Conservatory amongst others.

Mr. Diaz, Jr. is professionally affiliated with NATS (and was a South Florida chapter past president), NGPT, American College of Musicians, New World School,Florida Opera, and MTNA. Mr. Diaz, Jr.'s accomplishments have also been listed in WHO'S WHO IN AMERICA and WHO'S WHO IN THE WORLD.
.